Custom fitting at The Worcestershire
At The Worcestershire we have a fantastic swing studio and first class fitting technology. This can be combined with your experienced and skilled golf club professionals to provide you with a professional fitting and coaching service. Click here to learn more.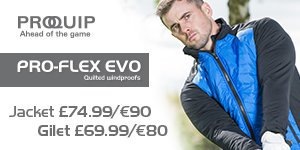 The winds of change
Yes, spring is well and truly on its way, and that means you'll need to dress accordingly – after all, no-one wants the faff of continously putting on and taking off layers when searching for the ideal outfit.